Monica Carsky, PhD
Clinical Assistant Professor of Psychology in Psychiatry and
Senior Fellow, Personality Disorders Institute, Weill Medical College of Cornell University
Adjunct Assistant Professor, NYU Postdoctoral Program in Psychoanalysis and Psychotherapy
Faculty, Institute for Psychoanalytic Training and Research (IPTAR)
Supervising and Training Analyst, Center for Psychoanalysis and Psychotherapy of New Jersey
Dr Carsky graduated with Honors from Swarthmore College, received her PhD in Clinical Psychology from the City University of New York, and completed a postdoctoral fellowship in long term, intensive psychotherapy at the New York Hospital-Westchester Division before receiving a Certificate in Psychoanalysis from IPTAR, and graduating from the couples therapy program at the NYU Postdoctoral Program in Psychoanalysis and Psychotherapy. She has taught courses on Freud, Klein, Object-Relations theory, psychoanalytic psychotherapy, and the understanding and treatment of personality disorders and more severe psychiatric illnesses for psychiatric residents, graduate students, and postgraduate psychologists, psychiatrists and social workers in numerous settings. Her TFP teaching includes courses at IPTAR and NYU, various invited lectures and grand rounds, annual workshops at the American Psychological Association National Meeting, and national and international individual and group supervision.
Dr Carsky's clinical interests are in using and teaching TFP and TFP based psychotherapy for individuals with narcissistic, borderline and other personality disorders, and in helping their family members. Her publications and presentations seek to advance the understanding and use of psychoanalytic approaches such as TFP to aid patients with more severe disorders. She has a private practice in psychotherapy, psychoanalysis, and case consultation in midtown Manhattan and Teaneck, NJ.
Highlighted Publications
Carsky, M. and Yeomans, F. (2012) Overwhelming Patients and Overwhelmed Therapists. Psychodynamic Psychiatry, 40 (1): 75-90.
Carsky, M. (2013) Supportive psychoanalytic therapy for personality disorders. Psychotherapy. 50 (3): 443-448, 2013.
Carsky, M. and Chardavoyne, J. (2017) Transference Focused Psychotherapy and the language of action. Psychoanalytic Psychology. http://dx.doi.org/10.1037/pap000
Carsky, M., and Rand, S. (2018). Conflict between fantasy and reality: A Patient and therapist talk about psychotherapy and schizophrenia. Psychoanalytic Psychology. 35(4): 401-409.
Carsky, M., and Ellman, S., (1994) Otto Kernberg: Psychoanalysis and object relations theory: The Beginnings of an integrative approach. In: Beyond Freud: A Study of Modern Psychoanalytic Theorists. J. Reppen (ed.), Analytic Press, Hillside, New Jersey, pp. 257-296.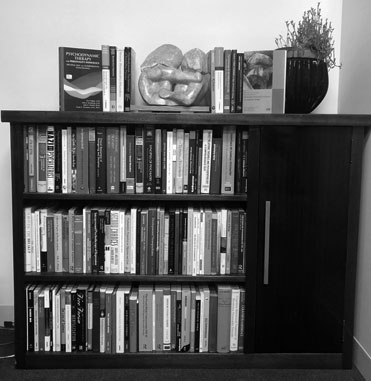 122 East 42nd Street
Suite 3200
New York, NY 10168
201-692-1336

Send Email
Accepting new patients?
Yes, accepting new patients.
Insurances Accepted
n/a