Mark Julien Petrini, MD, PhD
Assistant Clinical Professor of Medicine and Psychiatry
Columbia University Vagelos College of Physicians and Surgeons
Dr. Petrini received his BA and PhD from the University of Michigan. He graduated from Columbia University Vagelos College of Physicians and Surgeons and completed residency training in Internal Medicine at New York Presbyterian Hospital, and in Psychiatry at Weill Cornell, Payne Whitney Clinic. After a fellowship in Emergency Psychiatry at Columbia he joined the Department of Psychiatry and served for six years as Associate Director of the Comprehensive Psychiatric Evaluation Service at New York Presbyterian Hospital. He trained in Transference-Focused Psychotherapy (TFP) for treatment of personality disorders and has fulfilled the requirements for Teacher and Supervisor status for TFP.
He currently teaches principles of psychiatric management in the residency program in the Columbia University Department of Medicine and teaches a residency elective course on the Introduction to TFP in NYU Langone Department of Psychiatry. He participates in research at the Personality Disorders Institute at the Weill Medical College of Cornell University. He has a private practice in New York City in adult psychiatry.
Highlighted Publications
Caligor E, Petrini MJ. Narcissistic personality disorder: Epidemiology, pathogenesis, clinical manifestations, course, assessment, and diagnosis. In: UpToDate, Post TW (Ed), UpToDate, Waltham, MA. (Accessed on November 21, 2016.)
Caligor E, Petrini MJ. Treatment of narcissistic personality disorder. In: UpToDate, Post TW (Ed), UpToDate, Waltham, MA. (December 2016.)
Clarkin, J., Petrini, M., Diamond, D. Complex depression: The treatment of major depression and severe personality pathology. In: J Clin Psychol 2019 Feb 19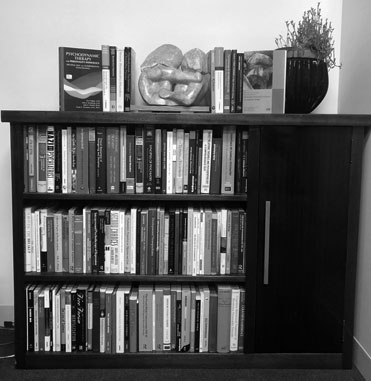 25 West 81st Street
Suite 1B
New York, NY 10024
646-265-9952

Send Email
Accepting new patients?
No, practice is full.
Insurances Accepted
No in-network insurance participation
Billing statements can be used for out-of-network reimbursement, if applicable